Iyengar Yoga Center of Denver
Transformative yoga for the whole person
Testimonials
"........Thank-you for the encouragement and thoughtfulness..."
GURU-PURNIMA-KIRTAN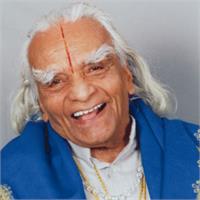 Our Guru, Shri BKS Iyengar, defines Guru in
Light on Yoga
as,
"One who illuminates the darkness of spiritual doubt."
Come celebrate Guru Purnima with Sawyer and the Kirtan Band.
Chant, sing, dance, meditate and enjoy your Self as we honor all of the Gurus who shine the Divine Light on us.
As always, we will serve tasty snacks and beverages.
$25
Iyengar Yoga Center of Denver offers:
Traditional hatha yoga taught in the Iyengar tradition, thanks to the guiding light of BKS Iyengar
Ways to use yoga to relieve physical ailments and stress
Well trained instructors committed to providing a positive yoga experience, with well honed observation and correction skills to help create an optimal pose, including the use of props to assist learning and advance accurate alignment
No Glitz, No Glamor, It's all about the yoga!!